Join us for Gridlife's South Music & Motorsports Festival
August 25 – 27, 2017 Location: Road Atlanta 5300 Winder HWY | Braselton, GA 30517
MUSIC LINEUP
LUDACRIS / SAVOY / THE HOOD INTERNET / WILLY JOY / AIR CREDITS / MIELO / HERO THE BAND + MORE
DRIVER LINEUP
RYAN TUERCK / CHRIS FORSBERG / VAUGHN GITTIN JR. / CHAIRSLAYER / RYAN LITTERAL / TEAM FALKEN

#GRIDLIFE Music & Motorsports festival returns to the world class facility of Road Atlanta. With a new multi genre music lineup, more pro drivers, cool interactive features, and more on track excitement than ever before.
On track action includes round 4 of the #GRIDLIFE Track Battle Time Attack and HPDE along with Drifting on the big course.
Off track the #GRIDLIFE Showcase & Meet will feature the best builds from around the country, multiple interactive experiences, and a massive vendor village.
All of this capped off with the #AFTERGRID Music festival showcasing some of the best emerging and established artists each night in the paddock. Don't miss out on the automotive event of the year.
#strwheels #strracing #teamSTR

SPECTAOR TICKETS
$85 SPECTATOR 3 DAY PASS
$75 SLAMMEDENUFF SHOWCASE ENTRY
CAMPING PASSES (PER PERSON)
$35 GENERAL CAMPING PASS
$100 RV PASS
CREW CORRALS (10 TICKETS + 10 CAMPING PASSES + RESERVED CAMPING AREA)
$1200 TRACKSIDE VIP
$950 GA CREW CORRAL
DRIVER TICKETS
$520 TIME ATTACK (FRI – SUN)
$500 HPDE WEEKEND (FRI – SUN)
$430 HPDE BEGIINER (SAT – SUN)
$260 HPDE FRIDAY
$260 HPDE SATURDAY
$350 DRIFT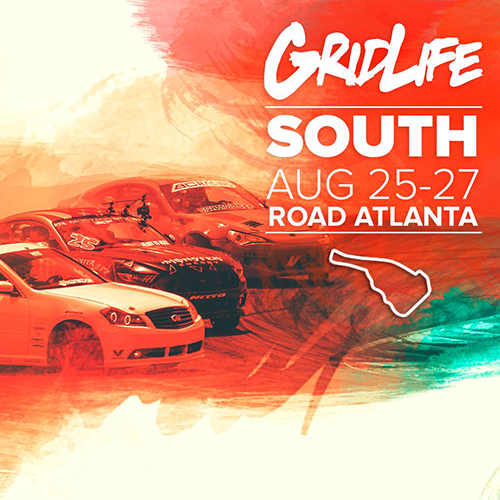 https://www.facebook.com/events/1017015738420260/?acontext=%7B%22action_history%22%3A%22null%22%7D